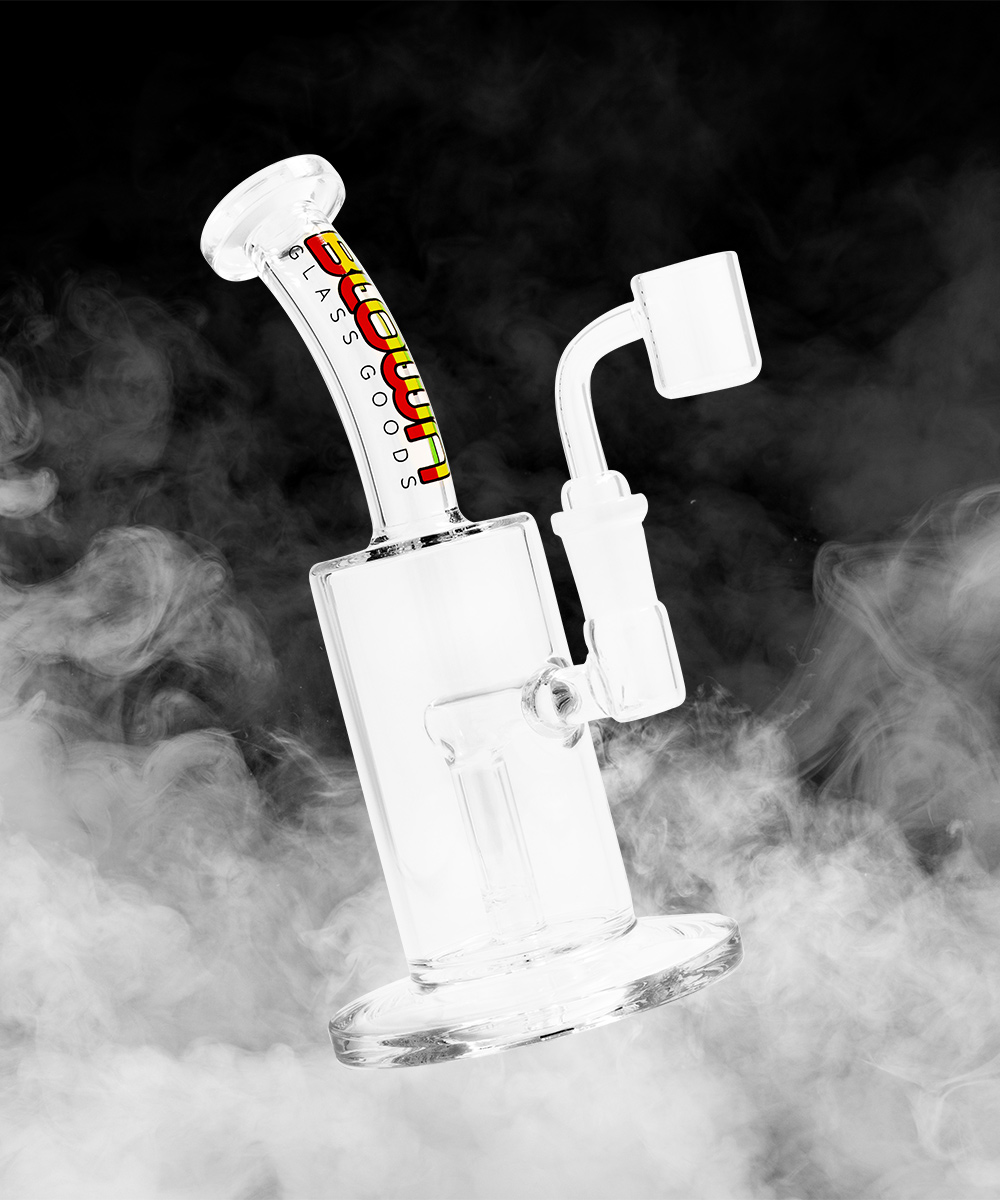 Perfect Pairing
Color coordination is always
a top priority.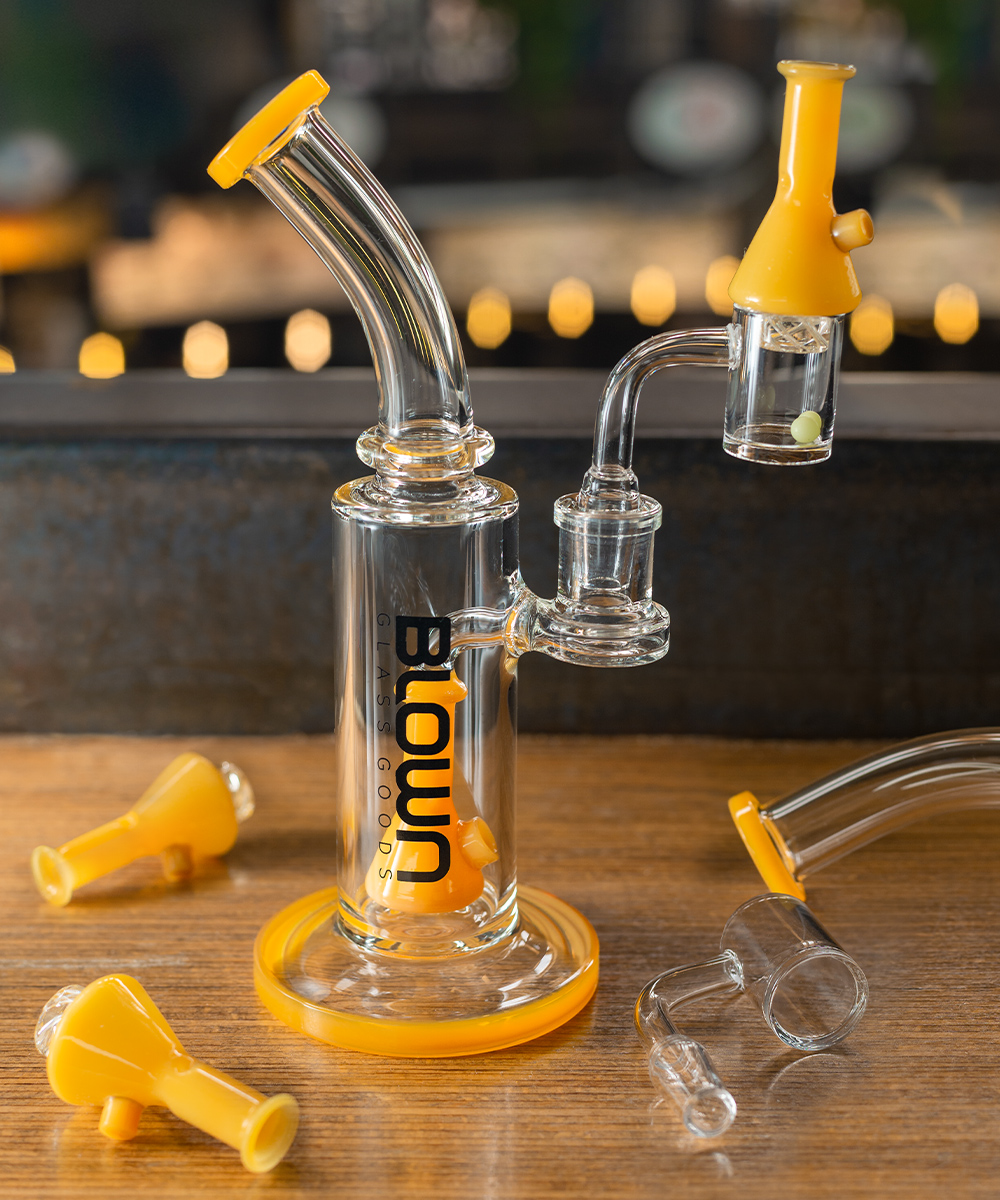 Banger Hanger
Every blown rig comes with a 4mm quartz banger.
BLOWN IN A BOX
Blown Glass Goods bad-assery packed into a powerful to-go box. Take your Blown Glass on your next adventure.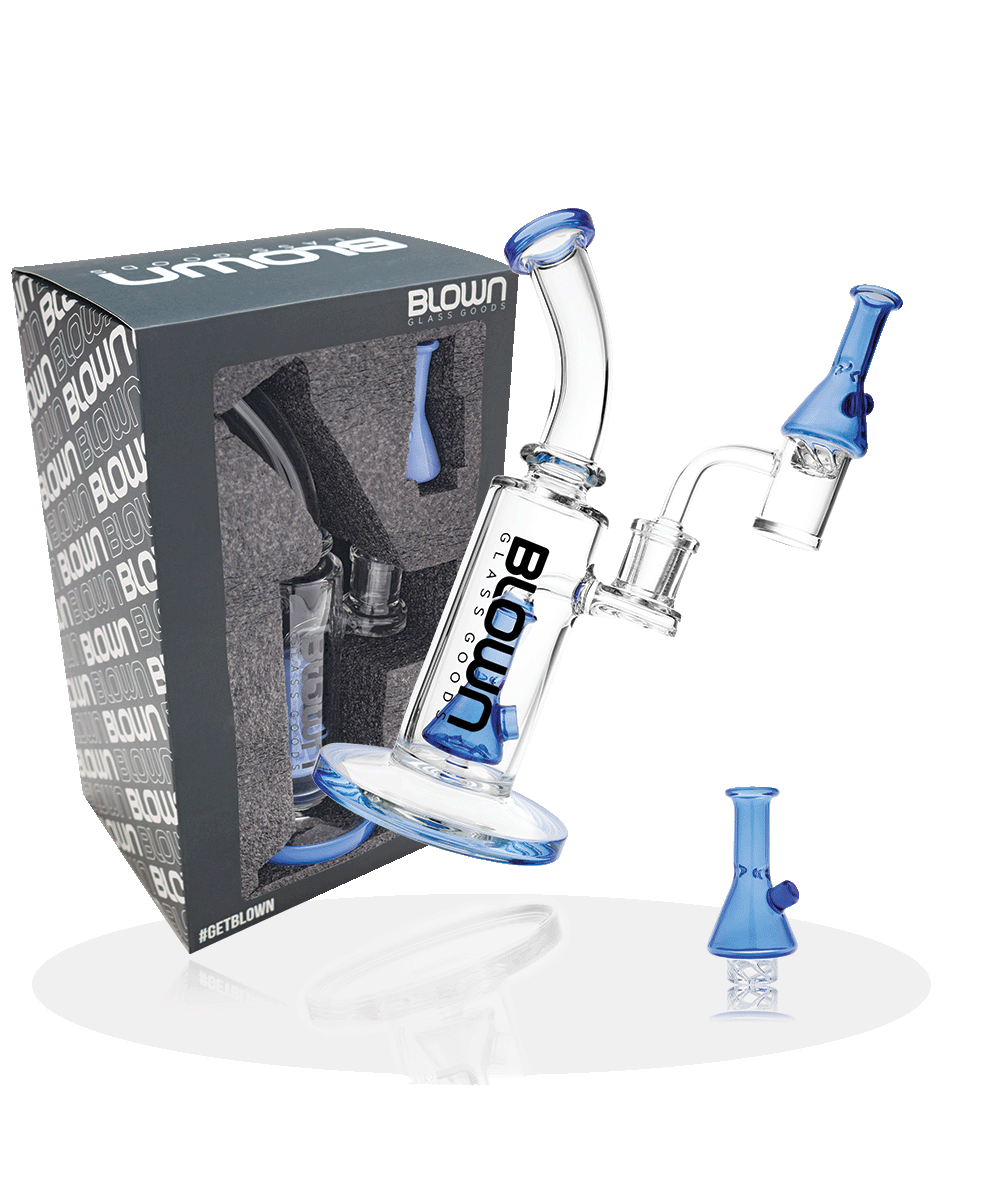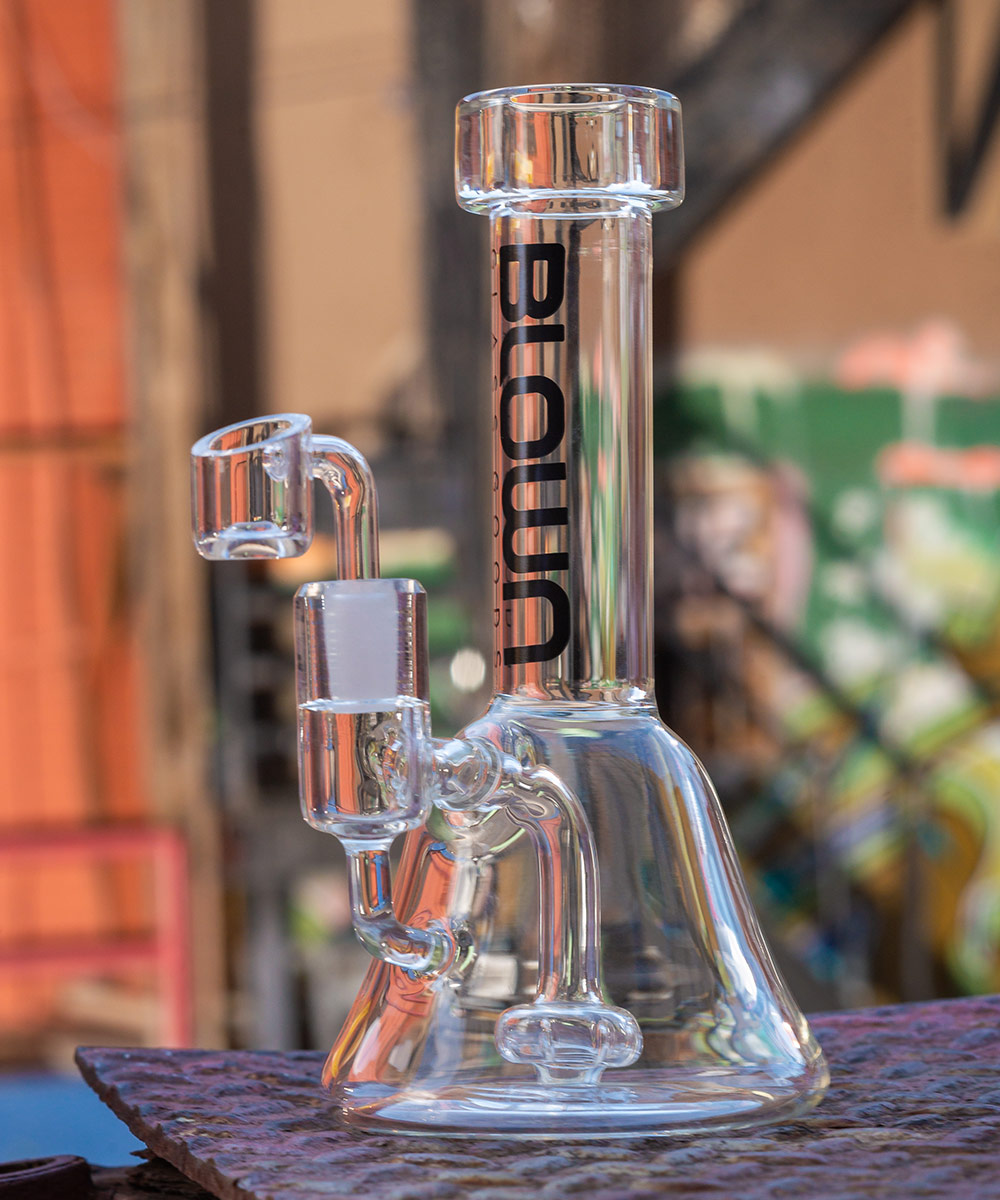 Bling Bling
Let your metallic decals sparkle as you smoke.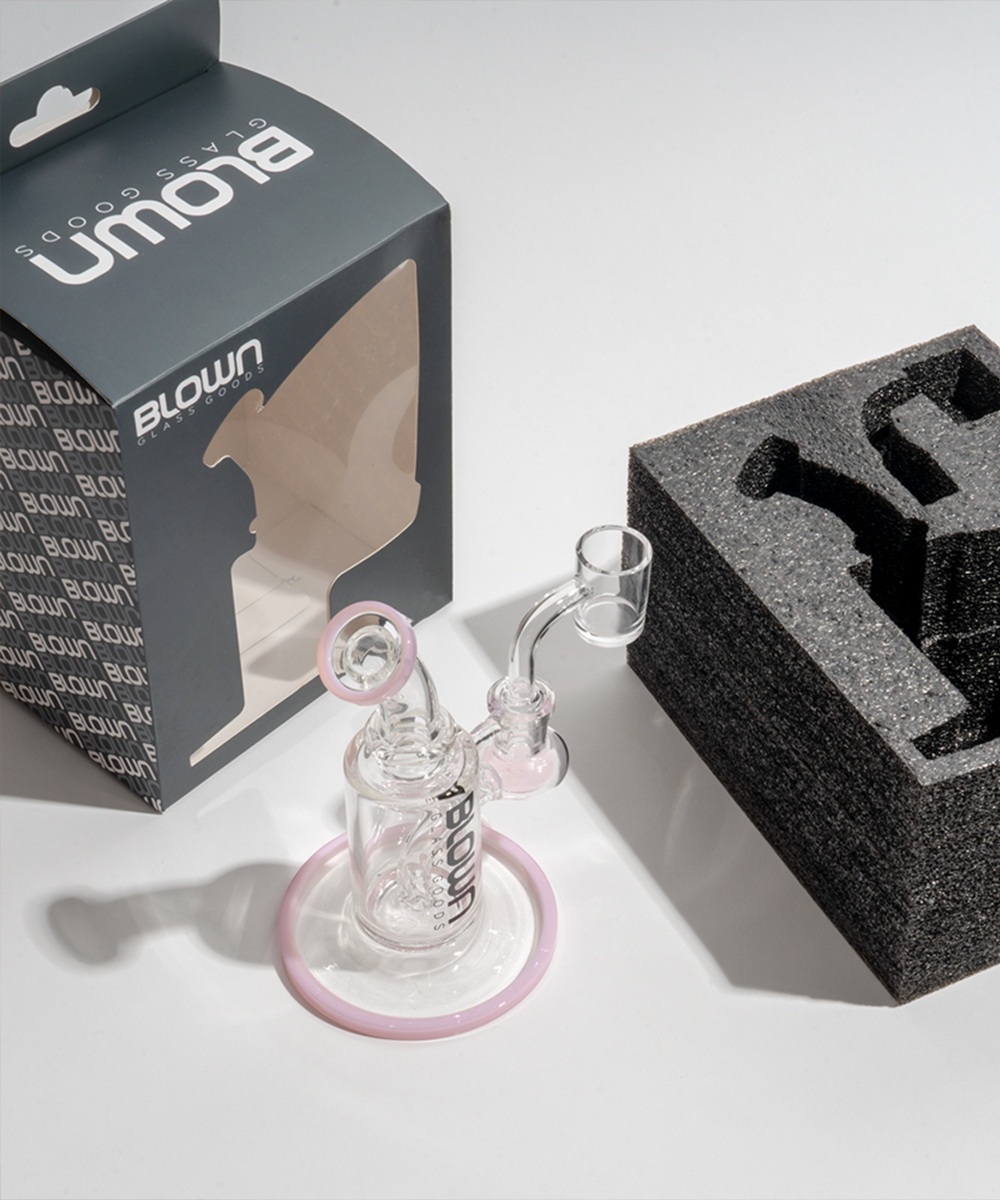 Big Hit Little Space
Just as "they" say, big things do come in little packages.
BOUTIQUE QUALITY
ON A BUDGET
American made quality that won't break the bank.