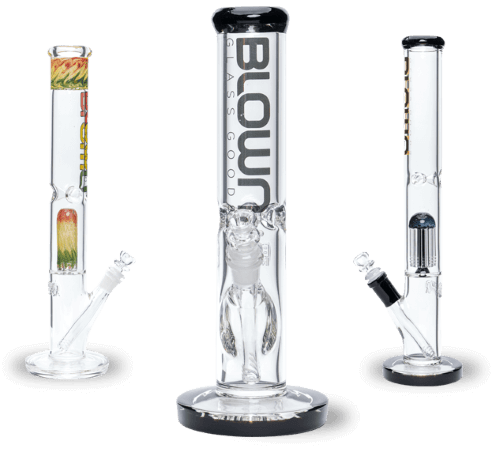 Who are we? Well, really, we are just like you.
We are a group of friends who've become more like family thanks to the amazing products we've put into the market. Making memories with our Blown glass since 2010, has given us a lot of to smile and laugh about.
It hasn't all just been fun and games though, friends. Yes, working in the water pipe industry is quite the gig, but it comes with a responsibility to the folks out there who take their paychecks and spend them at our retailers for means of purchasing our products.
Here at Blown we understand that expendable income can be hard to come by, so when you purchase one of our products, do know you're keeping your money in America. A Blown purchase means your purchasing American made products at a fair price. Blown has been set on approaching our manufacturing, distribution, and presence in every community that we are in, in a way that is appreciative and respectful. We know where we came from and we wouldn't be here without you.
We know that in our efforts if we remain true to who we are and committed to serving you, our hardworking, honest, and appreciated Blown customers, we can't go wrong – and instead will continue to build a brand that everyone can get behind. We are an everyday brand – a "name" that makes everyone feel at home.
We believe: happy employees = happy customers.
We have evolved and grown with some steam over the last decade, increasing our capacity more than tenfold. We went from stickers on glass and what we considered a "storage/warehouse," to an impressive footprint in more than one state – and we aren't done yet. In fact, you're "stuck" with us. We imagine you won't mind. Stick around – and see what we're cultivating for 2018 and beyond.
Blown loyalty will be rewarded as we gear up to give back. Some of our luckiest Blown heads will get experiences of a lifetime, on our dime. That's right! Keep coming back, and tell your friends about us too. The Blown family always has room for another in the circle. See you soon!
Pass this to the left please…